May 9, 2018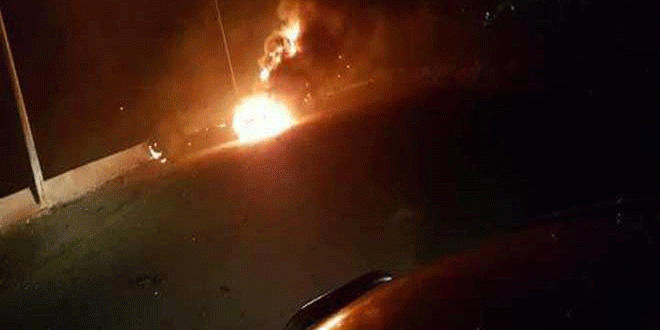 Zionist entity launched a new aggression against Syria on Tuesday night, with the Syrian defense system repelling the attack in al-Keswah area in Damascus Countryside.
SANA news agency quoted a military source as saying that the Syrian air defenses Tuesday night intercepted two Israeli missiles and destroyed them in al-Keswah area
The source added that the new Israeli aggression coincided with the progress made by the Syrian army against terrorist organizations in al-Hajar al-Aswad area.
The advance in al-Hajar al-Aswad is part of wide operation aimed at securing all the area surrounding the capital and clearing it from terrorists.
as a step towards full cleanse of the surroundings of Damascus city from any terrorist presence.
On April 14th, the Syrian air defenses confronted a tripartite aggression launched by the US, Britain and France against several Syrian sites and shot down most of the missiles.
Last night, Israel carried out a new round of strikes on Syria hitting targets in the countryside of the country's capital of Damascus.
The Syrian state-run news agency SANA said that the Syrian Air Defense Forces had intercepted two missiles in the area of al-Kiswah near Damacsus.
However, according to photos and videos from the ground, some Israeli missiles hit their targets causing damage to the local infrastructure.
The Israeli strike took place amid fierce fighting between the Syrian Army and ISIS in southern Damascus.
MORE HERE
Related Videos
Related Articles