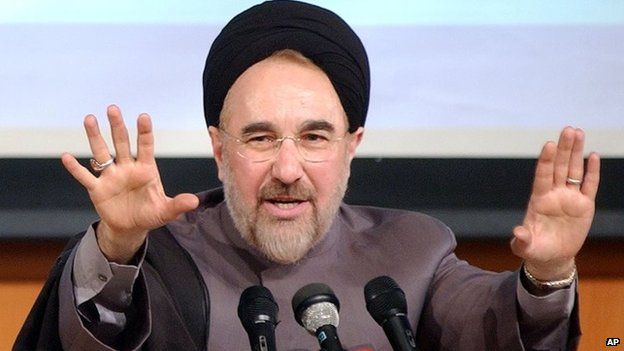 Iran's reformist politicians on Tuesday condemned violence that has rocked the country in recent days, accusing the US of stirring unrest.
"Without doubt the Iranian people are confronted with difficulties in their daily lives… and have the right to peacefully demand and protest," said a statement from the Association of Religious Combattants, headed by reformist ex-president Mohammad Khatami.
"But the events of recent days have shown that opportunists and trouble-makers have exploited the demonstrations to create problems, insecurity and destroy public buildings, while insulting sacred religious and national values."
The group said the violence seen through five days of protests across the country would help Iran's "enemies". "The enemies of Iran, headed by the United States and their agents… have encouraged the trouble-makers and the violent actions."
Some cities of Iran have witnessed rallies in the past few days in protest at price hikes and economic woes, but some rioters have taken the protest so far by damaging public property and attacking police forces.
According to Article 27 of the Iranian Constitution, "public gatherings and marches are allowed so long as the participants do not carry arms and are not in violation of the fundamental principles of Islam."
In the recent demonstrations in Iran, 10 people have been pronounced dead, while unconfirmed reports suggest that the death toll has risen to 21 on Tuesday morning.
In Najafabad, a city in the central province of Isfahan, a rioter opened fire to police forces on Monday night, killing one and injuring three others with a hunting rifle.
President Hassan Rouhani has stressed that the united Iranian nation will stand firm against a small group of foreign-induced rioters that have tried to hijack recent peaceful protests in the country, saying any protest should be organized in compliance with the regulations.
Related Videos
Related Articles